Energy Company Obligation Scheme (ECO)
The ECO Scheme Explained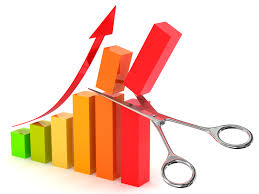 Improving the heating in your home often involves an initial financial outlay. Measures such as internal and external wall insulation have been unattainable for some groups of people. In today's economic climate, the expense associated with energy saving measures has, understandably, acted as a deterrent. This is especially true for those on a low income and people in other vulnerable groups.

We all know that fossil fuels are a finite resource, so as supplies dwindle, the prices will continue to rise. We also know that the use of these fossil fuels is contributing to climate change. Adequate home heating is essential for everyone's health and wellbeing, but many people in vulnerable groups need financial help to make their homes more energy efficient and warmer. Lowering carbon emissions is essential to safeguard our environment too! So, the ECO scheme has been created to meet these challenges.

The new ECO scheme
The Energy Company Obligation or ECO, which applies to the six main UK energy companies, was launched in January (2013). Energy companies now have an obligation to provide affordable warmth for vulnerable and low income households. The aim is to meet carbon emission targets and future-proof vulnerable groups against energy poverty with the help of the main energy companies. This measure has now replaced the Community Energy Saving Programme (CESP) and the Carbon Emissions Reduction Target (CERT). ECO has been launched alongside the Green Deal , which can help finance people to install their own energy saving measures and save money on heating bills.

What can the ECO scheme do for me?
ECO is intended to provide insulation and other methods of saving on heating and hot water. This includes the following:
These measures will be available to low income and vulnerable people and grants are available to homeowners if they meet the criteria for eligibility. This is great news for the environment and many people across the UK. ECO also covers homes that are hard to heat. Owners of some older properties, such as period homes, won't be able to benefit from the Green Deal, but they may benefit from ECO.

Is the ECO scheme the same as the Green Deal?
The Green Deal was launched alongside the ECO scheme and there is some crossover, but they are not one and the same. The Green Deal offers loans for people carrying out energy saving upgrades and installing renewables. It is for people who can't meet the expense of paying up front.

The Green Deal should not be confused with the ECO scheme. It is a loan, rather than a means tested grant. Some people may be able to subsidise ECO funding in conjunction with the Green Deal for certain upgrades. For example, this could apply if the cost of the installation exceeds the savings on their electricity bill. Both ECO and the Green Deal have their own eligibility criteria.

What about people who rent?
The ECO scheme and the Green Deal may also be able to help private tenants and landlords. Those in social housing will also benefit from ECO funding too. In fact, ECO will help ensure that people in the UK's most deprived areas get adequate insulation and heating for their homes. It is also worth noting that some businesses will also be eligible for the ECO scheme.

Who will be eligible?
The Government estimates that ECO will help 230,000 low income households. It is a means-tested scheme, so it will only be available to those who need financial help. So, ECO will apply to a large number of people in the UK:
Those who are on low incomes.
People who are responsible for children under 16, or 20 if, in training or education.
Many people over the age of 60.
People with disabilities.
This means that people in receipt of certain benefits may be eligible for the scheme, but you must own or rent privately. Although the eligibility criteria are complex, you can seek advice from the Energy Saving Advice Service on 0300 123 1234, or contact Ofgem.
Keeping the Nation Warm with Plumb Arena