Christmas 2021 Christmas Opening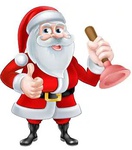 Merry Christmas & A Happy New Year On behalf of all of the staff at plumbarena.co.uk, we'd like to wish all of our customers and suppliers a Merry Christmas & Happy New Year. PlumbArena Office Opening Hours Over The Christmas & New Year Period Will Be As Follows: Thusrday 23rd December 7.30am ...
More details
Free Adey Magnacleanse Hose Bag*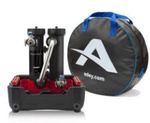 Fancy a FREE hose bag worth £69.99? Purchase the MagnaCleanse complete solutions kit from a participating merchant and register your warranty on ADEY ProClub™ to claim your FREE hose bag. Find out more & register to ProClub here: https://bit.ly/3E2w6Dv Adey Magnacleanse approved dealer - Click here to purchase *T&Cs: MagnaCleanse needs ...
More details
Easter Bank Holiday April 2021
Easter Bank Holiday Opening Hours Please see below our office & trade counter opening times for the Easter Bank Holiday. Thursday 1st April: 7:30AM - 5.00pm Friday 2nd April: Closed Saturday 3rd April: Closed Sunday 4th April: Closed Monday 5th April: Closed Tuesday 6th April: 7.30AM - 5:00PM Our website ...
More details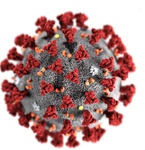 Covid Update 5th January-Business as Usual In light of the recent changes to the Tier status across the country, we wanted to reassure you that we remain open and continue to operate as usual, implementing safe working practices and social distancing measures, in line with all government guidelines. Our Sales ...
More details
Covid Update Lockdown November 20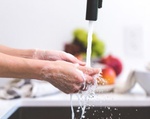 Updated 7th December 2020 *If the product that you require is urgent we advise contacting Plumb Arena Via email at the following address: sales@plumbarena.co.uk* Following the Government COVID-19 Four week lockdown announcement, we would like to reassure you that we remain open for online deliveries. We will be reviewing official UK ...
More details
Updated 12th August 2020 Following the Government COVID-19 announcement, we would like to reassure you that we remain open for online deliveries. We will be reviewing official UK Government guidance on an ongoing basis, but for now, it is business as usual. Our office remains open, and our website is ...
More details
Fernox Launches TF1 Omega Filter
Fernox TF1 Omega Filter Now Available Plumb Arena are now official stockists of the new Fernox TF1 Omega filter. Compact Design Available in both 22mm and 28mm options, this exciting new product is perfect for fitting into compact areas. Featuring a hydro cyclonic motion along with bespoke magnet assembly, the Fernox TF1 will remove ...
More details
Honeywell Evohome Security Guide
Honeywell Evohome Security Trust Honeywell to get security right. The future of home safety, security and comfort are in your hands. You will love the Honeywell Evohome Security – here's why: Robust and reliable technology makes it easy to set up. Compact and wireless accessories are quick to install, with ...
More details
Honeywell Y87RF Thermostat Installation & RFG100 Gateway Offer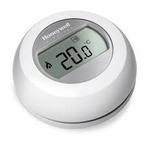 Honeywell Y87RF Thermostat & RFG100 Gateway Offer Upgrade your home heating control and enjoy all the benefits of wireless heating with this fantastic offer. Special Offer - £199.00 Fully Fitted Buy now Plumb Arena team up with heating controls specialists Honeywell Plumb Arena and class-leading control manufacturer, Honeywell , are ...
More details
Honeywell Connected Products Videos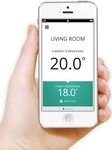 Honeywell Instructional Videos - Honeywell have released a series of videos that will assist installers and customers with Honeywell wireless thermostats and will answer some of the most common questions. The videos cover the following topics :- Binding and re-binding Wireless Thermostats Carrying out a signal strength test How to ...
More details
Honeywell Evohome Firmware Update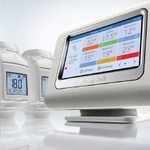 Honeywell Evohome Firmware Improvements - The Honeywell Evohome WiFi connected thermostat has recently received an automatic firmware update. Owners of the Evohome WiFi connected thermostat didn't need to carry out this improvement as it was a 'push' update carried out seamlessly by Honeywell directly to Evohome users over their home internet ...
More details
Easy Safety Cert - A Plumb Arena Recommendation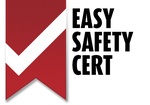 What is Easy Safety Cert? At Plumb Arena we occassionally recommend selected industry products and services to our customers. This month, its the excellent Easy Safety Cert software for industry professionals. Easy Safety Cert provides Gas Safe engineers with a smart iPhone, iPad and Android app that allows you to ...
More details
Energy-related Products - ErP Directive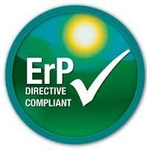 What is the ErP Directive? The Energy-related Products Directive (ErP) is due to be implemented in September 2015. This regulation is aimed at supporting the EU in achieving its 20-20 carbon reduction and to increase the take-up of renewable heating technologies. In the future, ErP will affect all products that ...
More details
Honeywell Connected Heating Thermostats Launch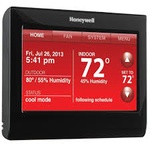 Voice Controlled Connected Thermostat - They are here !! Here at Plumb Arena we are pleased to announce the launch of a new range of smart control for homeowner heating systems. Once again, Honeywell are providing innovative technology for the customer to be fully in control of their heating ...
More details
Honeywell evohome Software Update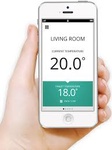 Honeywell evohome Update - Apple iOS 8 Operating system We have recently recieved the following update from Honeywell and wanted to inform our customers as a matter of urgency:- Dear evohome user, We are currently aware that some Apple users who have upgraded to the new iOS 8 ...
More details
Green Deal Home Improvement Fund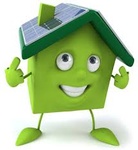 Save Cash with the Green deal Home Improvement Fund - Second Release Update House owners carrying out energy efficiency improvements on their home can now get more money back to offset the cost of having the work done. People in England and Wales will be able to get up to ...
More details
Equality In The Workplace: Your Plumbing Doesn't Matter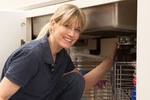 Of course your plumbing matters, there is an army of British and foreign plumbers in the UK ready to take on any task and accept the call out fee to attend your property or business twenty four hours a day... but the 'plumbing' of your plumber doesn't matter! Breaking down ...
More details
Heating Your Home & Cutting The Costs
Heating Your Home Need Not Be As Expensive As Last Year Of course, you're quite correct. We wish to shove a variety of heating control systems under your nose so you buy and install them to save energy and therefore money. While we'd love you to splash out on the ...
More details
Huge Savings with the Honeywell evohome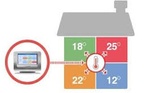 Great Home Energy Savings for you ! p>The new Honeywell evohome intellegent control system is already getting rave reviews in a recent article published by the BBC http://www.bbc.co.uk/news/business-25779937 . The potential benefits are huge and a new Honeywell evohome system complete with radiator controllers can save a whopping £400 per ...
More details
Honeywell Evohome - Wireless multi-zone heating controller system.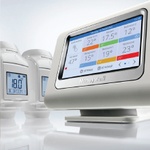 Here at Plumb Arena, we are very pleased to announce the arrival of the brand new Honeywell colour evohome multi-zone system and smart phone app. We are also pleased to announce that following on from the success of the original evohome grey scale, range of products and due to increased ...
More details
Honeywell evohome - Get Your Central Heating Under Control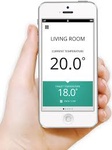 New Wireless Central Heating With The Honeywell Evohome Pack The 'home of the future' we have seemingly been promised for decades has finally arrived now with the release of the the brand new Honeywell evohome wireless home heating control system. What's all the big fuss I hear you cry! ...
More details
Combat High Energy Bills With An Annual Boiler Service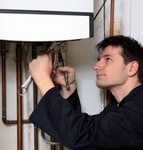 Energy prices costing the earth? Gas bill just come in and is already starting to bite? There seems no end to the rise in energy costs to heat the home these days, although the government is trying to step in to alleviate the problem. As consumers we know the energy ...
More details
Renewable Heat Incentive Scheme (RHI)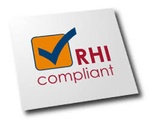 Renewable Heat Incentive (RHI) rebates Renewable, low-carbon technologies have a crucial role in providing energy in the future, for homes and businesses in the UK. The Government has committed to the EU's 2020 policy on renewable energy, but what does that mean? In short, legislation has been created to ensure ...
More details
Energy Company Obligation Scheme (ECO)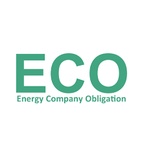 The ECO Scheme Explained Improving the heating in your home often involves an initial financial outlay. Measures such as internal and external wall insulation have been unattainable for some groups of people. In today's economic climate, the expense associated with energy saving measures has, understandably, acted as a deterrent. This ...
More details
Finding the Right Central Heating Spare Parts & Boiler Spares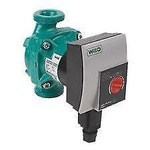 Finding the right spares... Keeping your home warm isn't just about having the right heating system or boiler in place – you've got to make sure everything stays in good working order. Regular servicing should iron out difficulties, but sometimes heating breakdown problems mean you may need to source spare ...
More details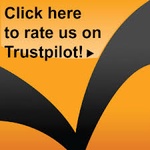 At Plumb Arena we are constantly striving for ways in which we can improve our customer service and make the customer journey more enjoyable. In order to improve the satisfaction of our customers, we have partnered with the independent review site Trustpilot to collect customer reviews. Our customers views are ...
More details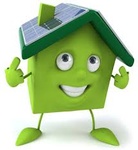 The Green Deal Explained The Government's Green Deal program is a significant step towards making UK properties much more energy efficient and the great news for consumers is that it won't cost them the earth. Introduced in October 2012, the Green Deal allows property owners to have energy efficient measures ...
More details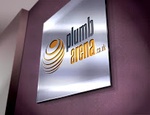 Welcome to our valued customers both new and old... Welcome to the new Sparestraders website and to our new name.... PLUMB ARENA! We are excited to unveil a completely re-designed online e-commerce website, built from the ground up to improve the online shopping experience and serve the needs of our ...
More details