Energy-related Products - ErP Directive
What is the ErP Directive?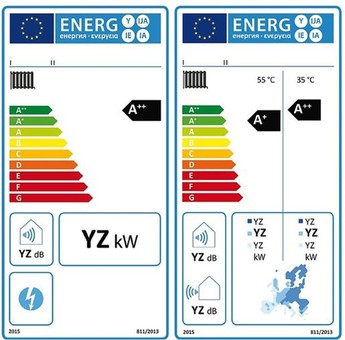 The Energy-related Products Directive (ErP) is due to be implemented in September 2015. This regulation is aimed at supporting the EU in achieving its 20-20 carbon reduction and to increase the take-up of renewable heating technologies.
In the future, ErP will affect all products that have an impact on energy use. This means that all boilers and heating systems will be labeled in the same way that white goods, like refrigerators and freezers, already are with the aim of improving efficiency.
From September, installers will only be able to buy and install ErP compliant products that will make the overall system more efficient… there will be no backward-steps!! Installers will need to know what they can and cannot legally install and help the end user understand what their choices are. Plumb Arena is here to help with the options available.
Manufacturers will be responsible for providing the Energy Labeling on products. Consumers will already be familiar with the labeling, thanks to a similar system already used on white goods and now for tyres.
Installers will be responsible for providing the Energy Labeling for a system, and will have to learn how to calculate a system efficiency figure, based on the different components of the system i.e. boiler, heat pump, controls etc. The system efficiency figure must then be added onto the 'package label' to complete the installation.
As further details about ErP and energy labeling become available, Plumb Arena will provide more information and support.
Energy advice from Plumb Arena