Finding the Right Central Heating Spare Parts & Boiler Spares
Finding the right spares...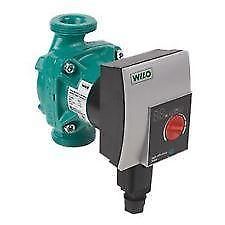 Keeping your home warm isn't just about having the right heating system or boiler in place – you've got to make sure everything stays in good working order.

Regular servicing should iron out difficulties, but sometimes heating breakdown problems mean you may need to source spare parts for your heating system to bring it back up to speed. At Plumb Arena, we offer a vast a range of central heating spares from hundreds of the UK's top suppliers.

You'll know you're getting top quality heating components as we deal with the top manufacturers – no seconds, no refurbs – just the best parts from the best suppliers.

Companies such as Worcester, Baxi Boiler, Glowworm, Potterton , Ideal, Vaillant , Vokera, Main, Ferroli , Halstead , Chaffoteux , Biasi, Ariston, Alpha, Heatline and Myson supply us with the most trusted boiler parts available, so you know you're replacing quality with quality when you buy from us.

But it's not just our products that are of the highest possible standard. We pride ourselves in offering a first class service, from ordering and advising, to shipping and after-sales service. And, just like out top team, your boiler will be working efficiently in no time once you've had a Gas Safe Registered Installer fit a new part purchased from us.

As you can see, we stock the very best, with a mind to giving you all of the high-quality parts that you need to ensure a functional and efficient heating system. When you choose to order heating spares through Plumb Arena you'll access premium products for the lowest possible prices.

Finding the Right Part for the Right Boiler
We stock thousands of boiler spares from a wide range suppliers, so finding the one you need should be no problem. All you have to do is check which parts fit which. The easy way to do this is check the manufacturer's number which you can find on the relevant part or within the manufacturers instruction booklets.
Simply check this against the range we stock or " click here " to use the search by part number facility on our website and you should find the one you're looking for. If you aren't able to find the exact part you need or you need some advice, email our friendly team at www.plumbarena.co.uk or call us on 0845 528 0777 .
You will need to supply the manufacturer's part number and / or the appliance Gas Council Number as part of any enquiry along with the appliance make and model. Without the number, we won't be able to find the required part. Even a part from a different manufacturer which looks similar to the one you require will not help you out, you'll just end up wasting money on a part that won't do the job.
You can also browse through the huge number of manufacturers on our website to see if they supply the part you need.
If you want to search for a number of different heating components for one boiler, then you can search by brand and model by entering the GC (Gas Council) number on your boiler into our "Search by boiler GC number" facility on the right hand side of our website.
You'll then be shown all the different boiler parts from manufacturers that we sell.


Bigger Range, Smaller Prices
Buying online has many benefits. We are able to source a greater range of product from a larger number of manufacturers, therefore we provide our customers with the best possible choice.

And because we don't sell boiler parts from a high street shop, we don't incur all the expenses for running such a location. The savings we make, we pass onto you the customer.

We deliver central heating spares and boiler parts to you direct, so there's no need for you to trek around town finding that elusive component. A quick browse through our list of manufacturers from the comfort of your own home should unearth the boiler part you need.

For the best deals available on top quality heating components, www.plumbarena.co.uk should be your first port of call.

Calling in the Experts
Boiler breakdown can be a real pain. A freezing cold house, an unhappy family and a potentially huge repair bill. It's lucky for you that we can source top quality central heating spares in lightning quick time.

However, when it comes to installation, it's essential that you enlist the help of a Gas Safe (formerly Corgi) Registered Engineer. Even if you think you know what you're doing, you won't be covered if anything goes wrong and you could be doing more harm than good.

If you aren't sure if someone is Gas Safe registered, ask to see an ID card. Genuine engineers will be happy to show you one.

Helping Our Customers at Plumb Arena