Honeywell evohome Software Update
Honeywell evohome Update - Apple iOS 8 Operating system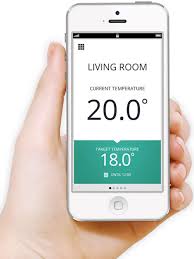 We have recently recieved the following update from Honeywell and wanted to inform our customers as a matter of urgency:-
Dear evohome user,
We are currently aware that some Apple users who have upgraded to the new iOS 8 operating system are experiencing issues using the Total Connect Comfort app.
Users who upgrade their operating system and try to use the Honeywell Total Connect Comfort app will find that the setting 'set for' function, either in a zone or when selecting a quick action, 'hangs' the app.
Setting to 'permanent' is not affected and works as it should. Users wishing to remotely control their heating can use this function confidently. All other functions within the App are unaffected.
This is a notification that our software team has resolved the problem and a newer version of the app has been submitted to Apple for publishing. We expect it to appear on the app store very soon. Please update your Total Connect Comfort App when you see the update available through the app store notification.
If for any reason the app does not update, please delete the app and reinstall from the app store. Users may be required to re-enter their Total Connect Comfort user details and password.
Sincerely,
The Total Connect Comfort Europe team
Plumb Arena - Keeping our Customers Informed